Some Neat Pictures I Have Taken
All pictures taken by me; all rights reserved.
---
Monaco Business Trip
These pictures are on a separate page.
Sunset in Puerta Vallarta, Mexico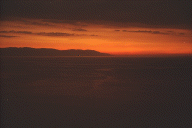 My Dog "Huck" (a treeing walker coonhound) (??? -- Apr 8, 1996)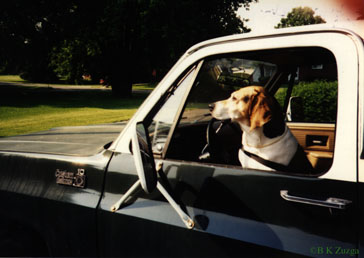 This is my dog taking my '77 Chevy (which I no longer own) out for a ride. He did OK until he tried to chase a racoon up a tree with it.
Perry N. Finley (Apr 30, 1971 -- Apr 3, 1995)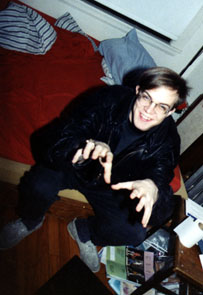 Omnipotent ruler of the universe.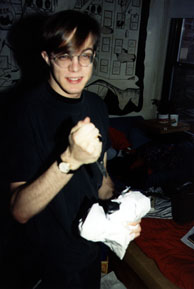 Enjoying his birthday gift. Put that knife down before you hurt it!
Wurtsmith SAC Base in Michigan with Boy Scout Troop #145
>An assortment of M-16's, an M-70 grenade launcher, and an M-60 machine gun. All old hat to a seasoned troop of Boy Scouts. You should have seen the MPs' faces when one of our tenderfoot scouts had that M-16 disassembled and reassembled in 2 minutes. I guess the undermounted grenade launcher with quadrant sight threw him off, since we only issued those to the Senior Patrol.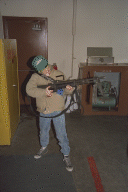 One of our younger scouts working on his counter-insurgency merit badge.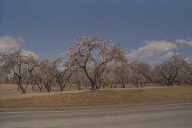 There was an ice storm on our way back, it was just too pretty not to take pictures.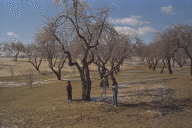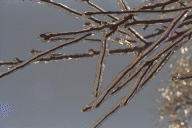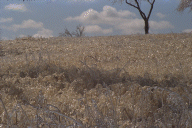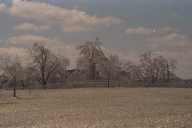 The front of a B-52 strategic bomber, with the old Vietnam-era color scheme.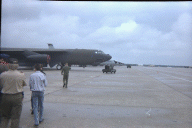 More B-52's.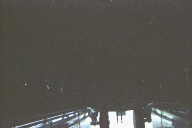 The inside of the bomb bay of a B-52. I didn't get to ride on a bomb, like in Dr. Strangelove, though.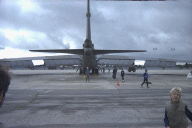 Rear shot of a B-52 with flaps fully extended.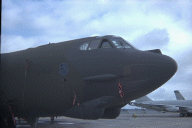 A B-52 with the new color scheme.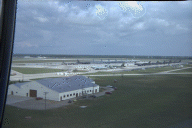 A shot of the tarmac from the control tower.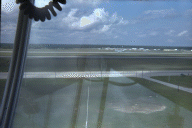 A KC-135 refueling plane performing a "touch-and-go" landing for training purposes. This is where the plane has all the wheels touch the runway, and then the plane takes off again; this is supposedly easier than a full landing. You may notice the smoke coming off the rear wheels.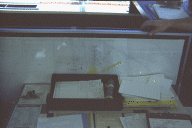 Shot of some papers in the control tower.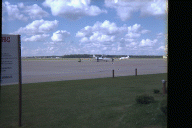 Some British planes that had come for a visit. I believe they had VTOL capibility.
Willow Springs Race Track in California (near Edwards AFB)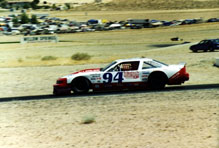 My wife's dad has a car that he races on weekends. He's changed the body and color scheme twice since this photo.
---
Brian Zuzga <boogles@boogles.com>